Self-Published Book Awards 2022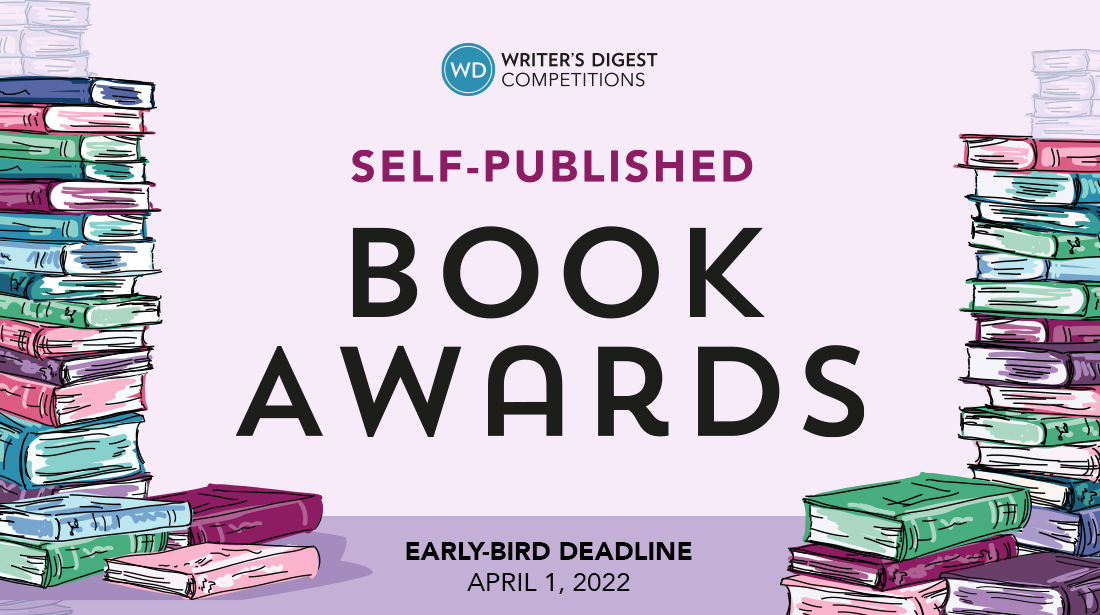 Writer's Digest
Self-Published Book Awards
DEADLINE: 04/01/2022
We're looking for the best self-published book(s) in eight of the most popular categories. Enter the 30th Annual Writer's Digest Self-Published Book Awards for your chance to win! $10,000 in cash, a feature about you in Writer's Digest magazine, and a paid trip to our ever-popular Writer's Digest Conference!

PROSPECTUS
Everything you'll need to know can be found on WritersDigest.com or in an easy to follow PDF which outlines the following:


PRIZES
DEADLINES AND FEES
HOW TO ENTER
PREPARING YOUR ENTRY
RULES AND GUIDELINES
FAQ
WD COMPETITION SEASON PLANNER


-For questions related to any of the topics above, email us at: writersdigestwritingcompetition@aimmedia.com. Please reference the the competition name in the subject line of the email.
-For questions related to your Submittable account, including payment, contact: support@submittable.com or the use the handy chat function on their website for the quicker response.